Pa 10 Improving Your Child's Learning Power
Helping Your Child Become a College-Ready "Superlearner"
Watch Course Summary
What is Improving Your Child's Learning Power?
This Learning Power course is a 5-lesson interactive video-based training program that teaches you how to use more powerful learning strategies to transform your children's learning capabilities. It's on-demand - you take the lessons when you want, we give you the tools and ideas, then you coach and lead your kids to better learning.

The methods can be taught to kids of almost any age who have independent study and projects. Your outcome is this - more effective and efficient learners who have confidence in their abilities to learn. Kids at every skill level will get better at learning once they know how to use science-based learning methods and strategies.
Whether you're just starting, or are an already established homeschooler, Improving Your Child's Learning Power will challenge you to let go of wrong assumptions about learning, show you how to embrace better learning strategies and mindsets, and prepare you to support your child's transformation to an expert learner. Expert learners know how to use science-based learning strategies, methods, and habits to learn faster and better. They can retain and recall better.
The course is flexible and gives you many choices. You have many materials you can adapt and use for kids of almost any age.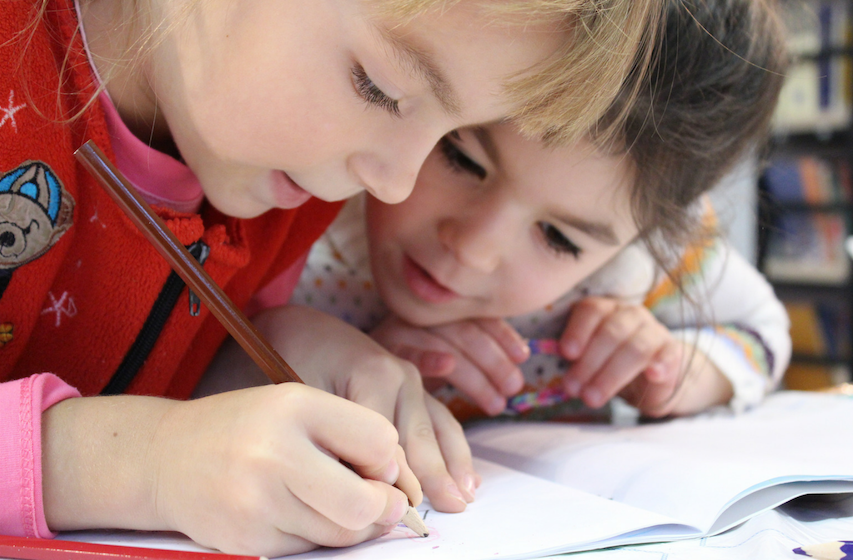 How does Improving Your Child's Learning Power work?
Improving Your Child's Learning Power is released in 5 weekly lessons with easy to follow videos, with downloadable resources, and workbooks. You have access to a vast library of materials you can use to coach your kids to better learning.
This Learning Power course includes interactive materials you can reuse multiple times with each child including mini-lessons you lead, exercises, checklists, readings, discussion guides, and links to videos you watch together and discuss. Once you sign up, you're a buyer for life. You can retake the program for free as long as the program exists
Are your child's study habits and strategies today strong enough to support college-level work in the future?
Let's face it, homeschooling is extremely rewarding – but at times it can be very challenging. It's hard to find the time to do all the things you need to do to teach your kids properly. It's difficult to keep coming up with educational ideas you know will work. Since you weren't trained as a teacher, it's hard to know when you are doing the right things educationally. When you know better learning methods and strategies, you can find better and more efficient ways to help your kids learn.
Research has found that most students aren't using the best learning strategies. They waste time on inefficient methods that don't result in the retention and retrieval of information you expect. Cal Newport, noted learning expert, tells us, "Most of the strategies your child is using for learning are inefficient, and just plain wrong." When you allow poor methods to persist, you must spend a great deal of unnecessary time on review.
Many once enthusiastic young learners start to lose their passion for learning by high school age. This happens because they don't have the learning mindset and skills to tackle increasingly more difficult subjects, frustrated by difficulties they haven't experienced before.
Preparing to get into the right college is competitive and expensive, and the pressures on the child to perform academically and in extracurricular activities begin to grow. The inefficient learner will find it hard to balance their time between these demands. The child who knows how to learn will not.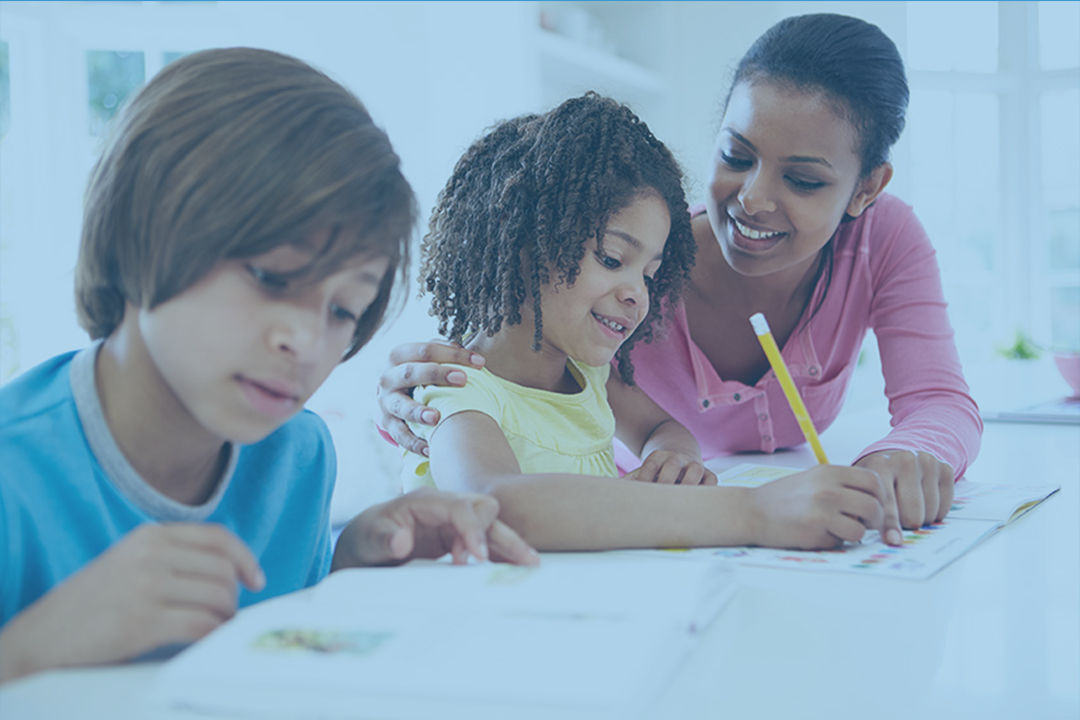 I know you're here because you want to help your child succeed academically, which is why I created this unique course specific to helping homeschooling parents. All the methodologies presented here are scientifically-based and proven to work in the real world. You'll learn how to help your child become an expert learner using better learning strategies and methods!
This five-lesson online course will show you how to jump-start your child on the path to college-readiness. In as little as 45 minutes per weekday, your child can become an expert learner, which means that he has the confidence, skills and command of better strategies to learn at least 2X faster. This is the resolution to the above challenges meaning your homeschool instruction will be supported and magnified by smarter and much more productive independent study.
As I said before, this course is the only one designed for homeschooling parents and is based on scientific learning principles. We make the science of learning easy to understand and apply.
Here's what you'll learn:
Learn how to use over 20 evidence-based learning strategies and how to develop more than 20 routines that promote more rapid learning. Discover the secrets "A" students use that "B" students don't

How to assess and monitor study practices so you can encourage their improvement - start on the right foot with an understanding of where you are today.
You can confidently coach your child to higher levels of learning maturity with the 4D coaching model. We provide step-by-step guidance for you to succeed.

Greatly enhance your understanding of how effective learning occurs - you can improve and leverage your teaching skills and maximize your time.

Save instructional time by moving learning to your child's more powerful independent study skills. Expert learning skills mean fewer unnecessary reviews.

Learn to lead deeper conversations with your children to improve study planning, time and energy management, note-taking, use better study routines, and much more.

Help your child learn the skills needed to move forward on the path to college readiness.
Help your child discover the secrets of deliberate practice and how it improves learning power. Tap into the great capacity your child has within!
Improve your child's capacity to learn more through better strategies like retrieval practice, interleaving, spaced practice, the Feynman technique, the Pomodoro technique, the Leitner flashcard system, Cornell notes, and much more.
Learn how to have deeper conversations on improving study habits, better routines, better mindset, reducing procrastination and multi-tasking, and how to be a more efficient and effective learner.
Unleash learning power using new techniques from the science of learning to gain exciting learning breakthroughs for your children.
There is no other course like this available to homeschooling parents!
The course is thoughtfully designed so that each lesson builds on the prior ones. Each lesson begins with a short video explaining what will be covered, then takes you into a full array of useful resources. You have so many learning aids - conversation guides, readings, case studies, checklists, and links to supporting short videos you can watch together.
Use these tools to help you have deeper conversations with your child about smarter study techniques and how they can learn more in less time.
Fun activities, such as Idea Generators, Family Exercises, and quick quizzes help you apply your new knowledge. You'll choose from a variety of independent learning assignments to help your teens discover new ways to learn more effectively.
This course delivers - it has many powerful resources for you. There are over 50 mini-lessons you can select from to teach these skills to your kids. All are interactive and help children discover their learning power.
Of the many takeaways you will get from this course, the custom Learning Strategies Assessment will help you identify effective and ineffective current study practices and offer ideas on how to improve them. Learn how to conduct deeper conversations with your child on better learning.
To help improve your child's learning power, enroll now!
"I've benefited greatly from Jim's patience and incredible insights into lifelong learning, deep work, and working smarter. In these lessons, Jim has distilled various important topics about the science of learning and delivered it in a way for you to coach your child. Not only will your child apply this information today in an academic setting but also tomorrow when they've graduated to a professional environment. As Jim likes to say, 'This is really great stuff'."
Sylvia A.,
Mother of 2 Teens and Corporate Executive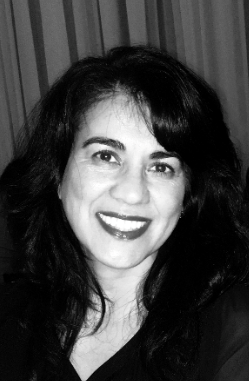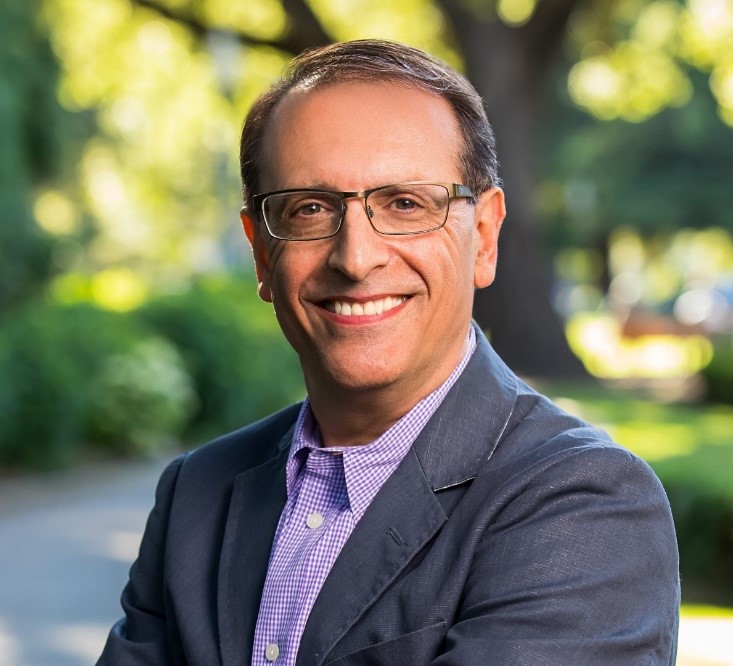 "I fully endorse the Center for Homeschooling as an innovative resource that has lots of important and useful ideas on learning and teaching. Reviewing the online courses that are offered I noticed the solid design and scientific rigor to be expected from James, now a hallmark of his entire team."
"I'd like to praise James for his commitment to serving for a higher good. You will not find someone with the background, experience, and core motivation to help you with homeschooling and beyond, providing your children with leadership traits that will last throughout their lifetime."
Oscar Segurado, MD, PhD, parent, neuroscientist, and immunologist
Author Bio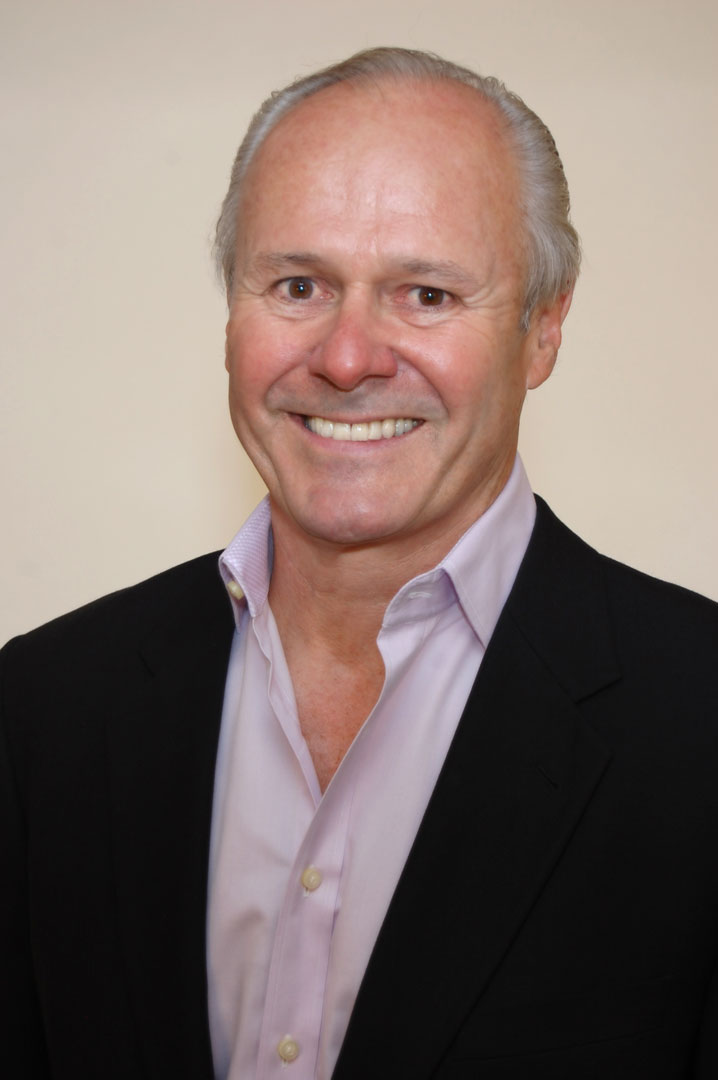 Hi! I'm James, and I founded the Center for Homeschooling because of my love and commitment to lifelong learning. My life and my career has centered around my passion for helping people and watching them learn and grow. I come from a family of many educators, and this calling was passed to me. After a long and successful career in business, I founded the Center as a logical extension and the next step in my work pursuing better ideas to help others experience the joy of learning.
My passion for learning and teaching began early – first as a young high school teacher where I taught Chinese and Russian History and eventually teaching graduate courses in Engineering at Santa Clara University.
My curiosity took me to various fields, and I've seen my role helping bright and curious people expand their capabilities grow and transform. I've run human resource development departments in Silicon Valley and I've successfully taught skills and new ideas to over 20,000 employees, managers, and professionals. My work has ranged from helping presidents of major international corporations to training truck drivers delivering a famous San Francisco sourdough bread. My broad portfolio of work has kept me on my toes and well-grounded. I wouldn't change this experience for anything.
For over 25 years I worked as a coach for senior managers and executives, most of them in Silicon Valley, where I learned to hone my skills in thinking critically and the art of helping others to change. I've learned how to work with bright and successful (yet often headstrong) people who by nature are often resistant to change. I have learned how to present ideas in a way that people - from differing backgrounds - can understand and relate to. This has been an important insight to bring to the design of this course.
Learning is a two-way street - I have learned much from some of the brightest scientists, leaders, and experts – those who know how to build great things and aspire to change the world with cutting edge innovation. Their thinking has transformed me and is deeply ingrained in what I do.
I've also learned the importance of making things practical - great ideas are only useful when they are distilled and translated into actionable steps that work in the real world. This comes from teaching front -line workers like truck drivers, customer service reps, health care workers, and also scientists. I believe I bring the ability to empathize and respect the pain points and perspectives of others. You will see this reflected in the course design and how I teach it.
Four years ago, I felt impassioned to take my professional consulting and coaching experience and bring it to where I see a greater need – to homeschooling parents and kids who passionately want to learn. This has become my new assignment; this is my "why" and the reason I am here to help.
From many interesting conversations over the years with parents, I slowly came to a discovery moment. This realization struck me - the abundance of great ideas on learning, remembering, and critical thinking that I took for granted (because they are accepted and utilized in scientific and business circles) has not been shared more broadly with families and their kids!
That light bulb moment led me to question – Why aren't these principles and techniques my clients are using being taught more broadly to families and children? This seemed an oddly backward situation, and an important but deep gap to fill. So, I set out to curate and share the best practices and ideas from the science of learning, and other related disciplines, into creating courses for the homeschooling community. What first was illusive became obvious - homeschoolers are most committed to helping your kids learn, why not promote a greater good helping you?
Once I began, it took a while - I've spent over three years developing this course distilling the wealth of great ideas and designing materials in a way you can explain and encourage them with your children. I've drawn from various scientific disciplines, such as education, cognitive psychology, neuroscience, human behavior, project management, process improvement, metacognition, and even organizational behavior. Then I adapted this knowledge into easy-to-use materials, such as learning guides and lessons, as ideas easily taught to transform your children's learning skills.
Because of neuroscience, we now know that everyone, at any age, and any degree of success, can become better learners. I also know the same coaching principles that work with PhDs can work with 10-year old's – the same principles of human behavior apply when adapted to the audience and the situation. The potential for the brain to grow, and the mind to improve, is almost infinite. Let's tap into this.
We've reached an inflection point, the recently evolved online course technologies, combined with this vast new knowledge of the science of learning, takes us to a new opening. It provides us with breakthrough opportunities to teach and coach kids how to become expert learners, committed to lifelong learning. This is an important goal to be achieved. Through this, we can provide the foundation for our kids to become complete, confident, fulfilled, and well-rounded adults.
I'm glad you're here – please join me on this journey!
Frequently Asked Questions
1. Is Improving Your Child's Learning Power for me?
If you want to discover how learning works, why better strategies can 2X and even 4X learning improvement, and you want to know how to support transformative improvement, this course is for you. You might fit into one or more of these four categories: You are looking for new ideas and materials to teach Are you a "pop-up" homeschooler newly thrust into homeschooling by events looking for some great ideas to teach? Are you an experienced homeschooler who wants to refresh your homeschool with new ideas? You have much to choose from – mini-lessons, family exercises, readings to share, and much more. You are thinking about college-readiness Are you wondering if you've done enough work to prepare your child? Does your child have the skills to do college-level work? Learn how the college-ready learner has the expanded capacity to handle the increased demands they will encounter at the university. You have a high commitment to learning and want to get better You think college is important, but you have a longer-term goal of helping your kids embrace lifelong learning. Do you have the desire to take the capacity to learn to the next level? This course will give you the tools to hit the accelerator. You need to have deeper conversations with your kids about learning You want to have greater influence over how your child learns. You want to be a better advocate of your family values about learning. This course helps you collaborate and explore the world of thinking about their learning.
2. Who's not right for this course?
These are indicators of a poor fit: • If you're looking for a quick fix, a shortcut, or a "one-off" simplistic formula for better learning - this course does not do this. • Our course isn't right for you if you don't have the time to invest. You'll need to spend approximately 30 minutes each weekday day after each lesson leading conversations and mini-lessons with your kids about learning. • If you're already confident your child is a fully college-ready learner and have the results to prove it, then you won't see the need to do the work. • If you're not open to changing your thinking about how people learn, or you don't want to get involved in your child's studies, this knowledge won't help you • Improving Your Child's Learning Power isn't right for you if you're not willing to do the work, want a plug and play solution, or just want to get better quickly. This course helps you get better one step - there are no "silver-bullet" solutions to smarter learning.
3. Are my kids too young or too old for me to benefit from this course?
For most families, no. If you have a child too young to have homework and independent studies, you can start forming better habits and mindsets that will support this work in the near future. If you have a middle-school-age child, you are likely beginning to observe the effects of the changing paradigm of ever-increasing difficult subject matter. This is inevitable, and it's a perfect opportunity to start improving learning skills when kids are feeling the need for them. For high school age, kids, it is not too late to begin working on better learning habits. The rapidly closing horizon of college-level work provides opportunities to get ready for the future.
4. What's not covered in the program?
This program is NOT designed to: • Tell you exactly what to do. We'll give you the learning tools and the 4D coaching method, but we don't suggest one perfect solution. You decide what fits your needs - pick and choose what works for your child. We give you the tools you need to encourage better practices and thinking no matter your kid's age. • Teach you difficult science theory. We focus on applying skills in the real world of homeschooling. There are learning strategies that apply to math, learning a new language, and for music training. If you're looking for specific academic results or a course on brain science, this is not the best place. Instead, Improving Learning Power teaches better learning in any discipline or endeavor. • Be consumed for your curiosity - and not implemented at home. If you're looking to passively consume information, there are dozens of ideas on our website. This course is designed for you to actively get involved in helping your kids become better learners. Consuming it passively will not help you get better. Think of learning how to learn as the story of teaching the man how to fish. If you know how to learn, and do it really well, it will serve your children for the rest of their lives.
5. I'm busy – how can I justify my investment of time?
Helping your kids become expert learners has a high return on your investment: • Improving Your Child's Learning Power is an investment of your time. When you examine the costs of being stuck as an average learner skills, you find the costs are much higher in slower personal development and delayed career advancement from limited capacity to learn and acquire new skills. • Think about the time you will save by reducing redundant and unnecessary review in your home classroom. More capable learners get it the first time. • The time and investment you will make in a college education for your child is considerable. The skills learned from this course will greatly improve the likelihood of success and will leverage the value of the education.
6. How much time do I need to commit?
If you work through the course at our recommended pace of one lesson per week for five weeks, you will spend about 30-45 minutes per weekday completing assignments, leading exercises, and practicing the skills. If you want to do more, there are many optional activities, but this is up to you. If you're not able to find the time to work at this pace - don't worry. You can dial your pace up or down. We recognize you have a more than full-time job between parenting and homeschooling. Because this course is on-demand, you can pause at various points then resume in the future as your schedule allows. Because you have lifetime access for as long as it exists, you'll never feel pressured to conform to a rigid schedule. This course is action-oriented and provides guidance using a step model to improve learning skills. You will need to set aside time for those deeper conversations that help your child start practicing much more effective strategies. How long this takes depends on your ambition, but you will quickly find these activities become comfortably integrated into your total homeschooling effort. At the end of the course, we suggest selecting a "jumpstart" challenge for rapid implementation. Choose from 3 learning challenges ranging from 6 to 10 weeks. In 20 to 45 minutes per weekday, you will discover you can make AMAZING improvements toward expert learning in only two months!
7. Can I get this from free content on the web?
If you have ever found yourself researching endlessly on the internet, pouring through books and articles trying to build expertise, or reading conflicting advice from different how-to blogs - and you still couldn't find clarity - you've experienced firsthand the limitations of free material. We've taken the time to put all this together for you in one package. We curated the best ideas and distilled them into principles and techniques that you can easily apply at home. All you need to do is follow the lessons step-by-step and work at your own pace.
8. Can I take this with other families?
This course is a single membership program for one family. If you want to do it with other homeschooling friends, which we highly encourage, please register separately.
9. Will you be available to answer my questions?
Yes. You can communicate with us anytime. We'll respond to you promptly. You can email from within the lessons or contact us from our support center. As we ramp up this course, we will have discussion groups where parents can share their ideas and successes.
10. What if I don't like the course?
No problem. We confidently back our course with a 100% satisfaction guarantee. Here is how it works: Participate in the course for the first 2 lessons. If for any reason you no longer feel it's right for you, send us an email at
[email protected]
and let us know you want a refund. And we will do it. It would be nice if you let us know why it didn't work for you, so we can get better. But we won't question your reason because we want to learn. You'll get a complete refund. Simple as that. You're protected with our 100% risk-free guarantee! Please pay attention to your start date. We are firm and clear on the refund policy. You have 14 days from the time you start the first lesson. That gives you a chance to check out two of the five lessons to make a better decision of how this works for you. 11. I still have questions; how can I contact you? No problem sending an email to James at:
[email protected]
. This course can transform your homeschooling. That's not a promise we toss out lightly. It's based on results. Participate for up to two weeks, if you no longer feel it's right for you that's fine.
How to Attend
Take it at Your Convenience: This is an independent, self-paced course - you begin and complete each lesson when if it fits your schedule.
Access: Watch it anywhere you have access to the internet.
To Enroll: Press the "Join Now" button. That's it, you'll receive instant access to the course
Ready to Join? Sign up now and begin the path to better learning power!